The spirit of innovation has made us the technology leader in high-end cooling lubricants.
What is special about Oemeta's cooling lubricants? They are the product of an ongoing interplay between technological know-how and industry expertise, combined with excellent manufacturing quality and continuous research and development.
We are the Coolant People.
For customers around the world, we offer innovative cooling lubricant solutions that increase productivity, efficiency and stability in machining production. In addition to state-of-the-art technologies and an acute awareness of sustainability, our most important success factor is our highly qualified team in Uetersen and at Oemeta locations worldwide. We have this team to thank for our innovative products and longstanding customer relationships. On the pages that follow you can find out more about us, what we stand for and how you can benefit from our services. If you have any questions, please don't hesitate to contact us.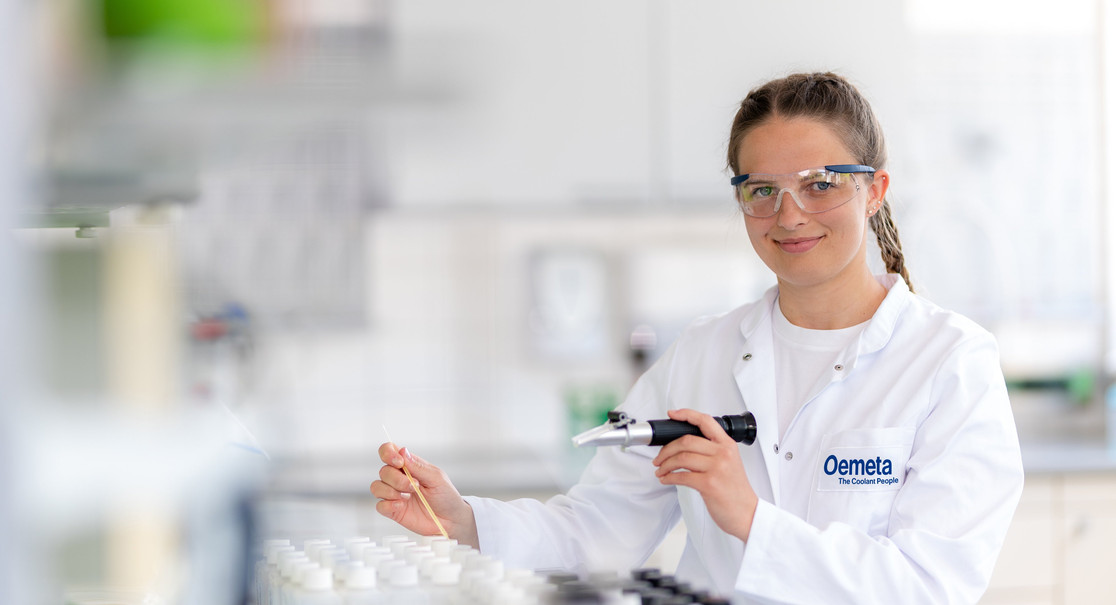 Careers
Are you passionate about chemistry and technology, too? If so, why not pursue a career with us? We love challenging the status quo and coming up with new solutions for our clients.
To the career page
How can we help you?
If you're interested in our products and services or have any questions or suggestions, please don't hesitate to contact us.
Oemeta India Pvt. Ltd. 
c/o Roedl and Partner
Lunkad sky cruise – wing B
Viman nagar
Pune 411014
INDIA